Gay
Rotterdam

travel guide

This is the Rotterdam gay guide by Nighttours. Rotterdam is famous for its modern architecture and has some important art museums.

Rotterdam has a vivid nightlife scene, including several gay bars and gay men saunas. All are located on a short walking distance from each other.

Rotterdam gay guide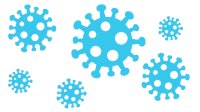 Corona travel information
From 1 June many places will reopen in the Netherlands! Cafes and restaurants are open for a maximum of 30 people. A reservation is mandatory. On terraces there is no limit or reservation needed. Just the social distance of 1,5m. For now clubs and saunas remain closed until end of August.
Eurovision 2020 in Rotterdam!
Rotterdam will host the Eurovision Song Contest in 2020.
nighttours.com/eurovision
See our hotel page for maps and suggestions on where to stay in Rotterdam
Where to stay?
Please support gay businesses
Featured hotels
Combine your trip
Amsterdam is a beautiful historic city. The historic canals and canal houses are a must visit. Amsterdam has many world famous museums, the Red Light district and much more. The gay night-life is quite extensive for a small city as it is.
60 km from Rotterdam
Amsterdam Netherlands
More cities:
Düsseldorf
, Germany, 180km
Cologne
, Germany, 200km
London
, UK, 320km
Brighton
, UK, 340km
Frankfurt
, Germany, 360km